The Kia Forte Offers A Lot For The Money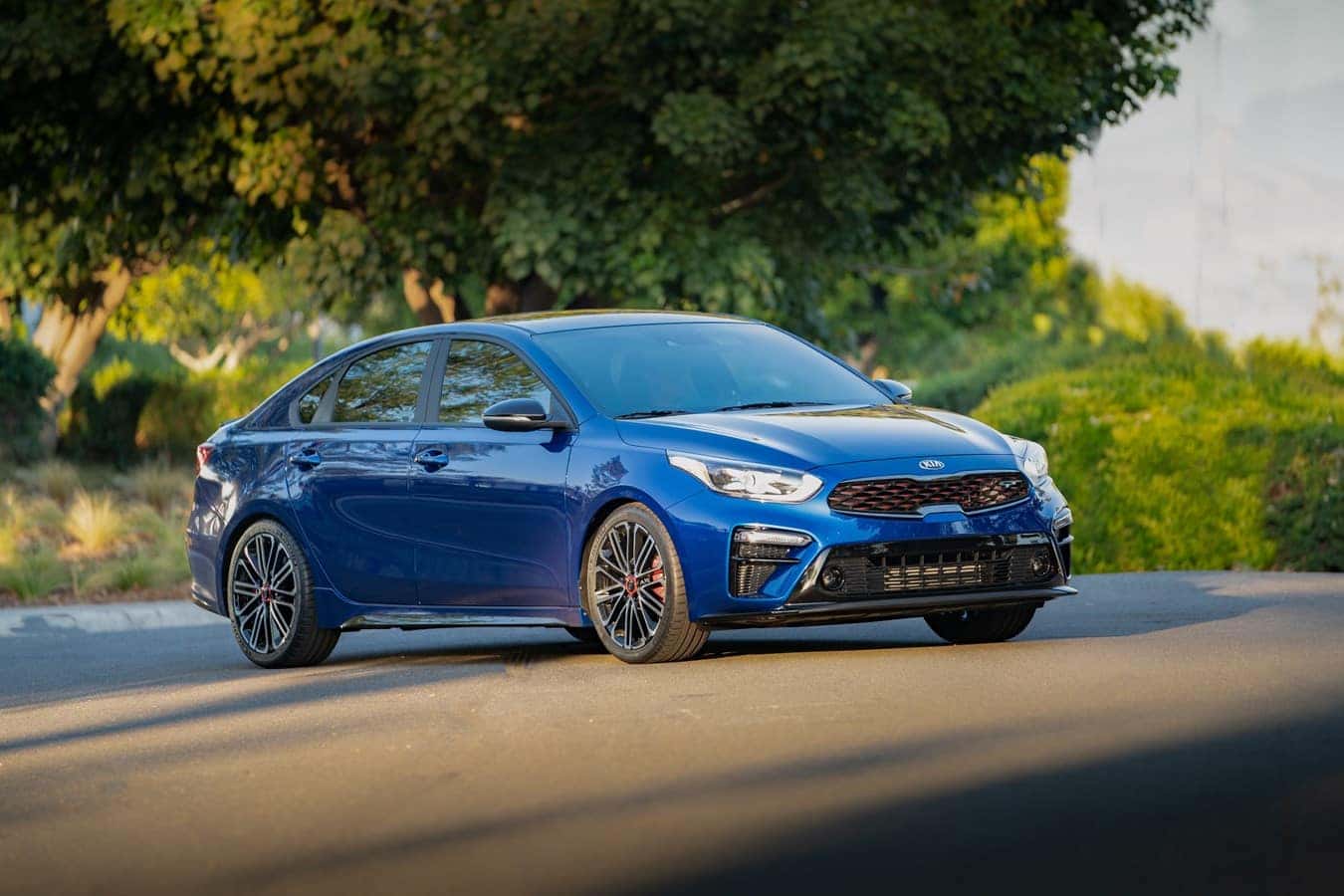 Are you looking for the perfect commuter vehicle? How about a great car to start your career in life?
Consider the Kia Forte for a moment. It has garnered a lot of accolades for its safety, smart design and engineering. It also comes in several trims – more like personalities. This compact sedan will surprise anyone who has owned any of its competitors on how well built it is, and how comfortable it drives.
Let's break it all down for you as to why you would consider a Kia Forte.
HANDSOME DESIGN: Handsome, yes. Bold, absolutely! The Forte is a distinct compact sedan that was inspired by the Stinger – a sharp vehicle in its own right. It can still accommodate five people inside with wide opening doors and superb comfort. The interior is also straightforward and easy to use. You can't complicate a great car and the Kia Forte is exactly that!
ECONOMY, AS YOU EXPECT FROM A KIA: The Forte can get up to 41 MPG on the highway. With gas prices higher than usual, any way you save some money at the pump is by driving your Forte efficiently. You do have 147 horsepower standard with a choice of a six-speed manual transmission (FE model only) and the simple-to-maintain Intelligent Variable Transmission.
SAFETY FIRST: Did you know that every Kia Forte has Auto Emergency Braking Technology and Lane Departure Warning standard? Go through the entire Forte lineup, and you will see features that are normally only found on more expensive vehicles. Features like Blind Spot Collision Warning, Rear Cross-Traffic Alert, and more. It is no wonder why the Insurance Institute for Highway Safety gave the Forte their Top Safety Pick award this year.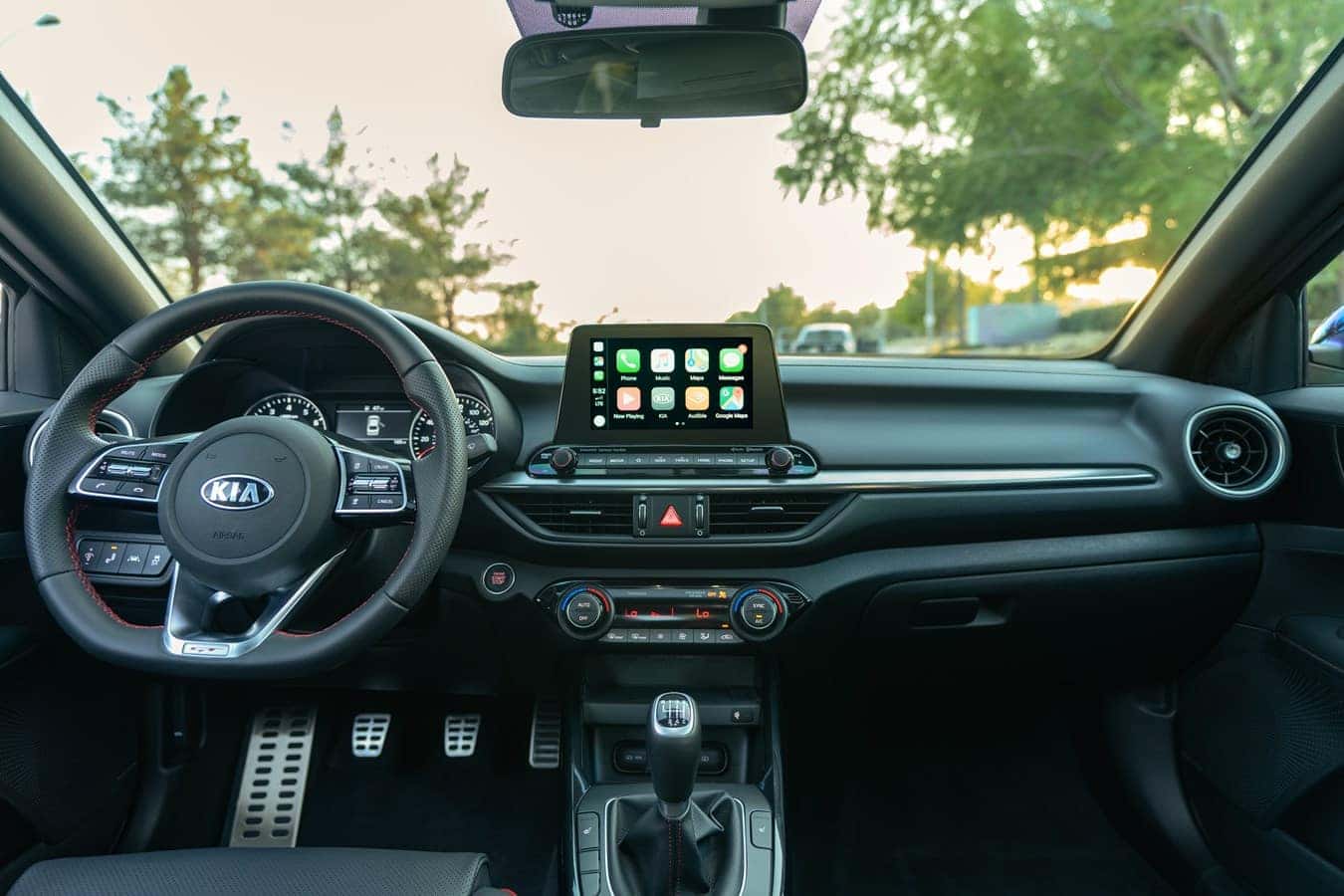 LOOK AT ALL THAT TECHNOLOGY! The Kia Forte comes standard with an eight-inch Touch-Screen display with a Rear View Camera. You also get Apple CarPlay and Android Auto integration on all Forte models, too! To think you would have to pay more to get these features on other models.
WOULD YOU LIKE A TURBOCHARGED GT INSTEAD? Enthusiasts would automatically say "yes." The 201-horsepower Forte GT is what weekend drives across Texas are all about. It also makes for a great car to scoot down to Houston for a night out on the town. By "scoot," we mean taking your six-speed manual or seven-speed dual-clutch gearbox to the turbocharged limit of your Forte GT.
IT IS STILL AFFORDABLE: The 2021 Kia Forte starts at $17,890. A lot of its competitors cost more. In fact, if you compare by trim level, the Forte still saves you money – period!
Right now, Cowboy Kia of Conroe has the Forte sedan in stock. Contact us to get behind the wheel of one soon!