Get Up To 310 Miles Of Charge in A Kia EV6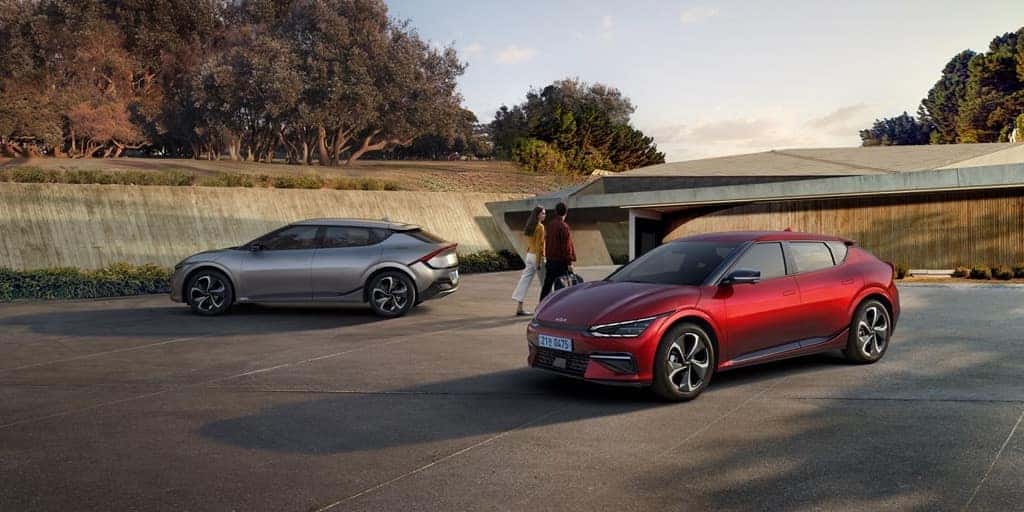 How far do you think you can go in a Kia EV6?
How about 310 miles?
That is the range the Environmental Protection Agency just certified for the EV6.
The range tested was for an EV6 GT-Line and EX+ equipped with a 77.4 kWh battery and rear-wheel drive. This rating represents an impressive overall efficiency of 4.0 miles/kWh – a new rating that is similar to MPG in gasoline and hybrid vehicles.
The EPA also certified EV6 models fitted with all-wheel drive at 274 miles, while the 58.0-kWh EV6 EX is rated at 232 miles. These range figures reflect the efficiency of EV6 in motor performance and aerodynamics.
To put this into plain terms, the EV6 will change the way you view electric vehicles. For example, EVs used to just run out of battery juice at just under 200 miles. A 310-mile range is the new benchmark for vehicles such as the EV6. Just think – your commute into Houston will be so much better with a longer range!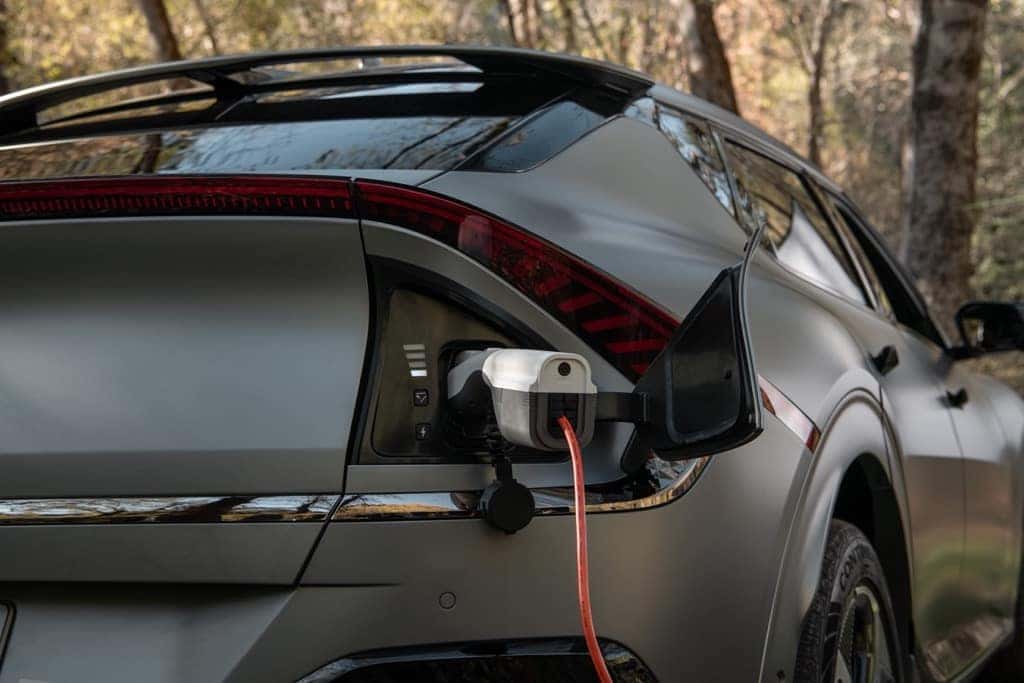 You can charge your EV6 overnight at home or top off the battery at several charging stations across the Houston area – including DC Fast Chargers. For occasional instances when a fast charge is desired, the EV6 can be charged quickly, thanks to a patented multi-charging system that supports 400v and 800v DC charging, which works on DC chargers with speeds ranging from 50kW to 350kW.
The Kia EV6 delivers jaw-dropping performance, available AWD capability, ultra-fast DC charging, vehicle-to-load functionality, and a flat-floor interior that utilizes sustainable-friendly materials throughout the cabin. The EV6 also offers a wide array of advanced driver assistance systems, adding an unprecedented level of connectivity and safety.
More information about the electric range certification is available at Fueleconomy.gov
The first EV6 models are coming soon to Cowboy Kia in Conroe.  Order yours to become one of the first owners of one today!