A Bigger and Bolder 2023 Kia Sportage Coming Soon!
In the mid-1990s, Kia added an SUV to its lineup here in America. It came just when the SUV craze was heating up with vehicles big and small. Four generations later, the Sportage remains as the longest-running model name available in our lineup.
There will be a new fifth-generation Sportage coming very soon. The 2023 Sportage will be bigger and bolder than ever. It will also offer capability never seen in a Sportage in decades, as well a hybrid model coming in about a year's time.
Two new trim levels – the X-Line and X-Pro – will show a more rugged side to the boldly redesigned Sportage. Expect a 1.5-inch increase in ground clearance, exclusive trim pieces and interior elements, available all-terrain tires, and a multi-terrain mode AWD system.
The larger Sportage was designed to deliver best-in-class rear sear legroom and the largest cargo area in its class. It will also be technologically advanced with a new dual panoramic curved 12.3-inch display screens for information and infotainment.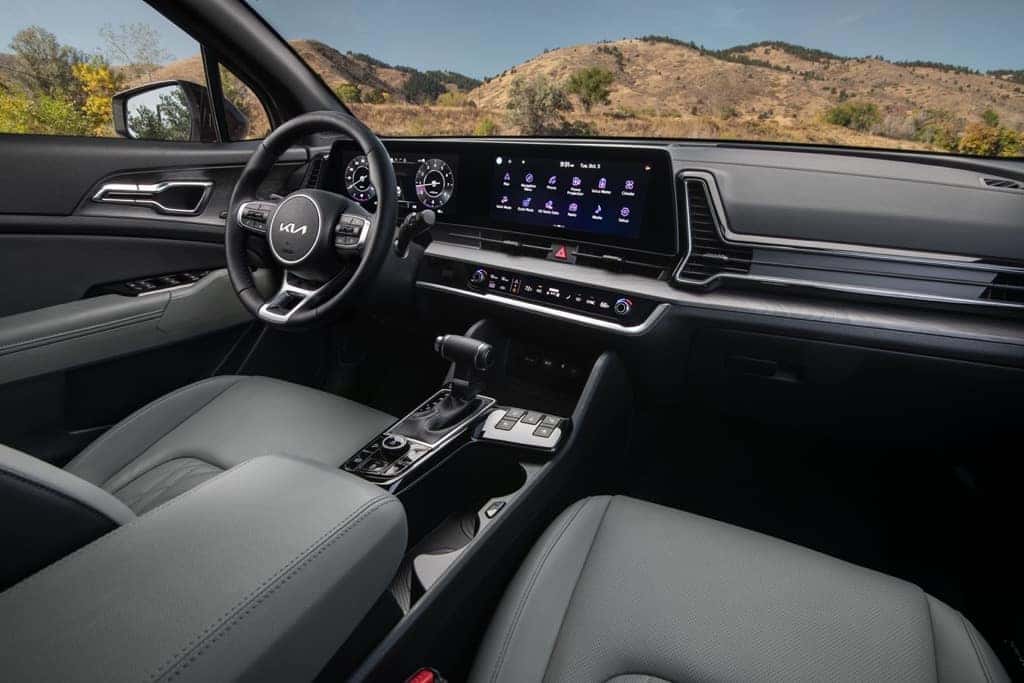 Standard power will come from a new 2.5-liter four-cylinder engine connected to an eight-speed automatic transmission. The standard driveline will offer an 8-percent improvement in fuel economy over the current model.
In addition, the 2023 Sportage will also get eight standard Advanced Driver Assistance Systems, including a Sportage-first 360° Surround View Monitor with 3D View and live feed Blind-Spot View Monitor within the instrument cluster. These are features that are found on other Kia models, including the Sorento and Telluride.
Even better news is that most of the new Sportage models will be assembled at Kia's West Point, Georgia plant. This plant already produces the Telluride, Sorento, and K5. The first 2023 Sportage models should be available in the first quarter of 2022.
Contact us at Cowboy Kia of Conroe to place an order to become one of the first owners of the 2023 Sportage in the Houston area today.